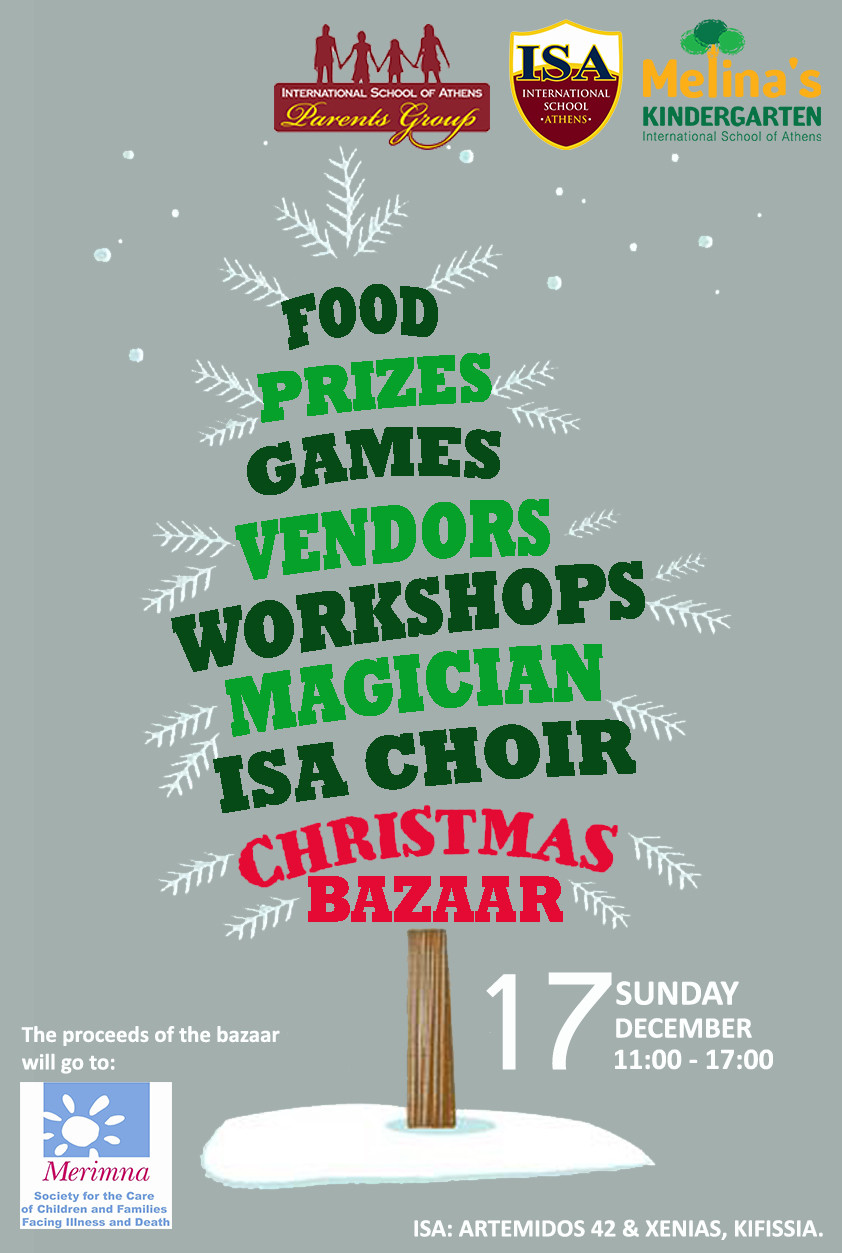 The International School of Athens & the Parents Association invite you to our Christmas BAZAAR on Sunday, December 17th, 2017, from 11:00 to 17:00, at ISA premises, Artemidos 42 & Xenias, in Kefalari.
Proceeds from the BAZAAR will be donated to Merimna (Society for the Care of Children & Families Facing Illness and Death).
We look forward to celebrating the most joyful time of the year with you and your family!!