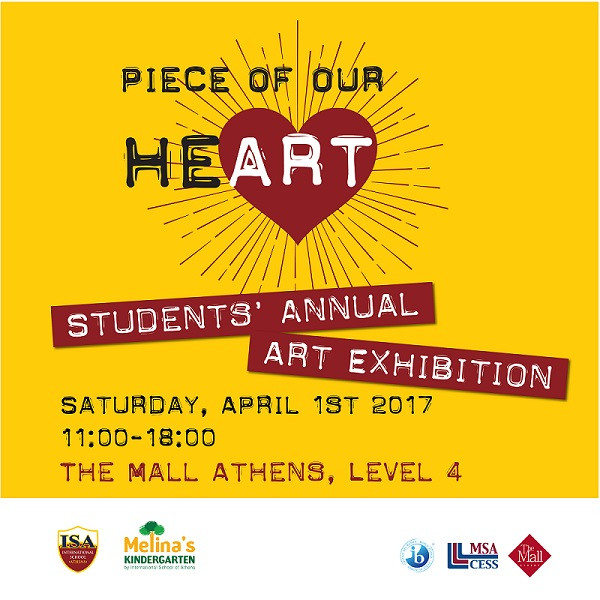 ISA's Annual Art Exhibition
ISA's annual Art Exhibition took place once again on 1st April 2017. The artwork was displayed at The Mall Athens. The entire school from Melina's Kindergarten to High school, participated. Students not only displayed their work but were also given the opportunity to discuss their inspiration, and the creative process including techniques and colouring.
Furthermore, the student-artists discussed the use of materials and their overall experience. The event was a success and all who attended found it to be very informative. The Art Exhibition also gave parents the unique chance to see their children's artwork side by side and to meet other parents of different cultures. Hope to see all of you there next year!