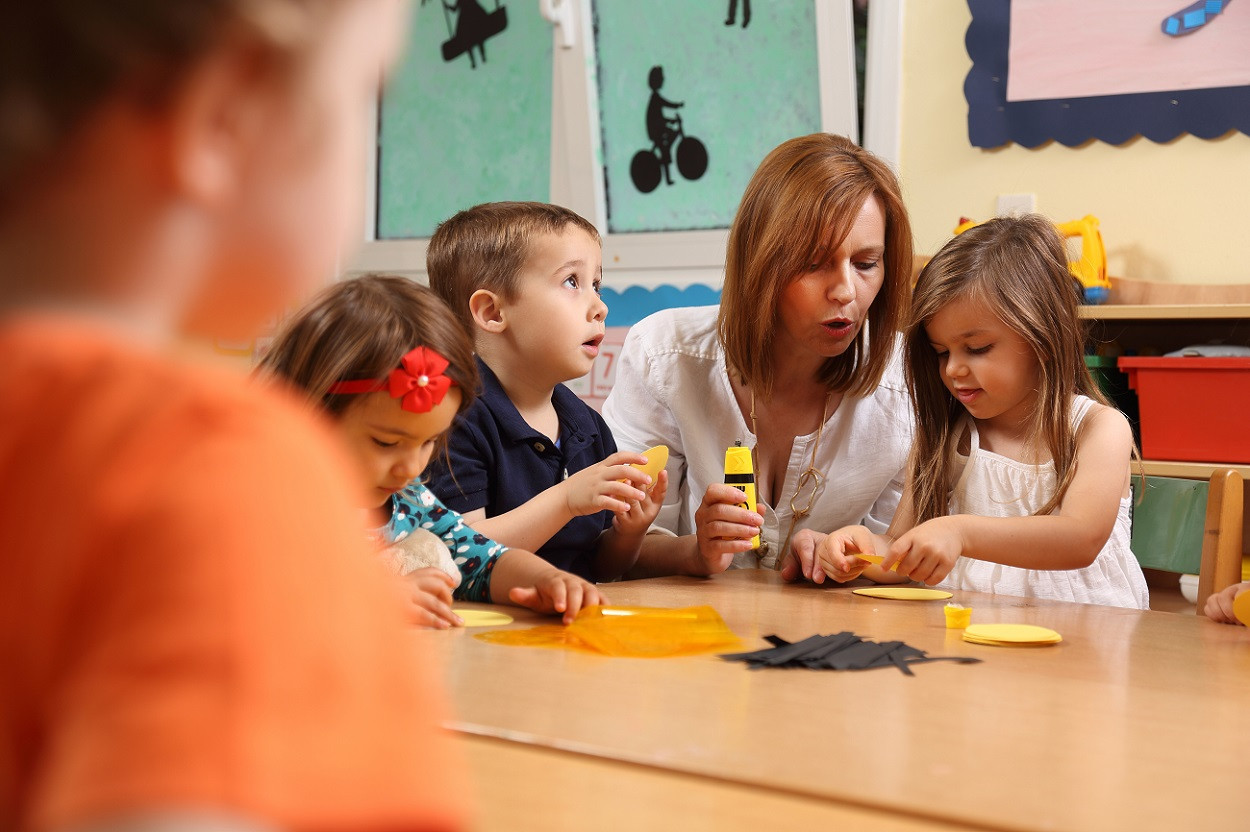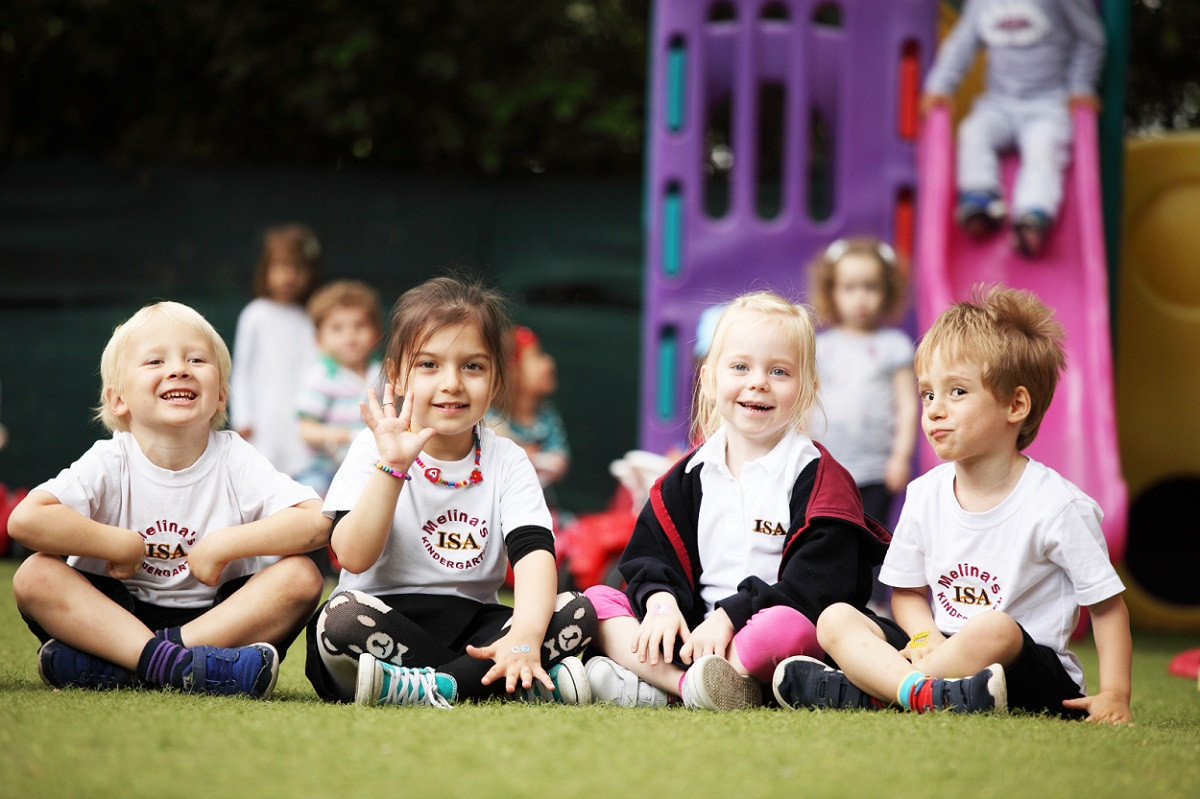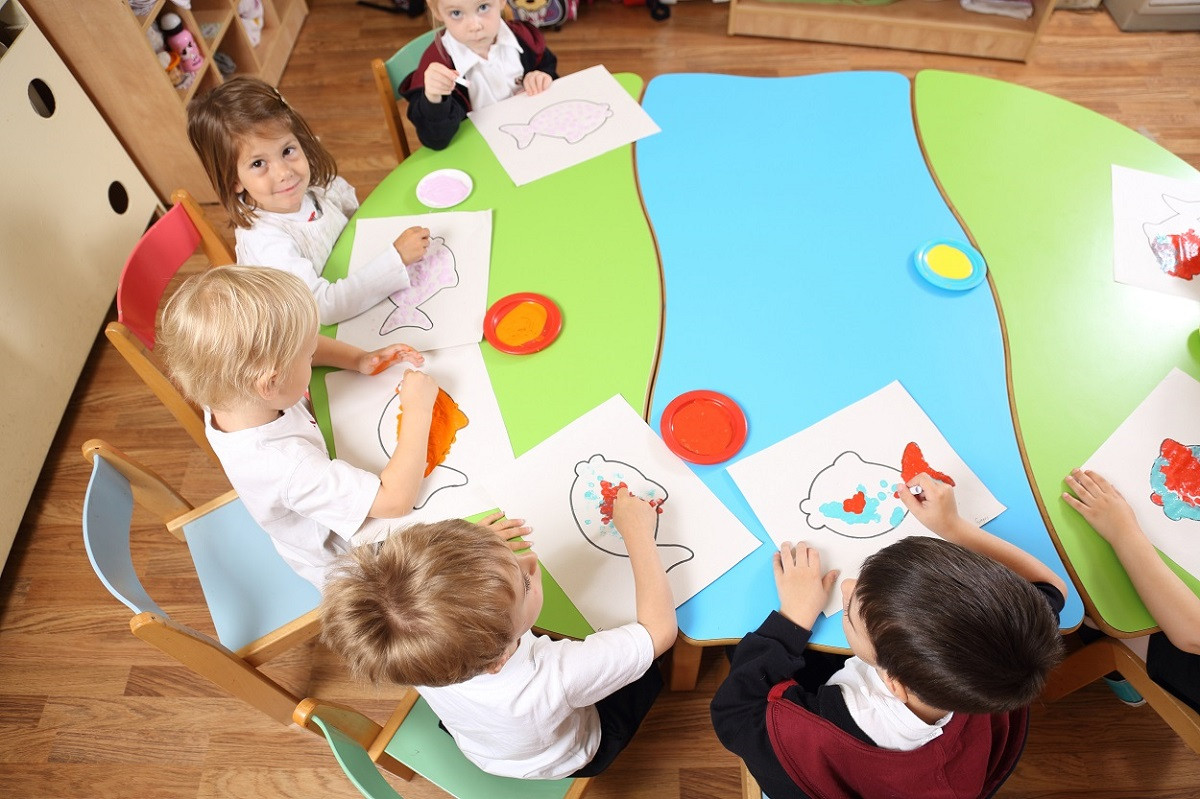 Nursery - Junior PreKindergarten (ages 2½ to 3)
Nursery - Junior PreKindergarten (ages 2½ to 3)
Programme
The curriculum is divided in the following areas:
Personal, Emotional and Social Growth
Language Development
Numeracy
Science
Social Studies
Music
Arts & Crafts
P.E.
Through a variety of themes such as: Colors, Family and Me, Nutrition, Four Seasons, Mini Beasts, Farm Animals etc, the Nursery and Junior Pre-Kindergarten program focuses on language development.
Through discussions, stories, songs and role-play the children are encouraged to build up their knowledge of the English language. Through games and hands-on activities the children explore early Math and Science concepts. Daily Arts and Crafts enhance the development of their fine motor skills as well as their creativity.
Moreover, through Physical Education and engagement in non-competitive games, the children continuously develop their gross motor skills, their sense of spatial awareness and eye-hand coordination.
Philosophy
At Nursery & Junior Pre-K, our primary aim is to provide a safe and secure environment where every child may acquire the foundations for their holistic, personal and emotional development. We strive to open each child's mind for future learning.
Our aim is:
To encourage curiosity, interest and enthusiasm in discovering their environment and the world around them
To introduce simple problem solving
To familiarise each child with routine, limits and boundaries
To develop their English language skills
To instil good manners and empathy
To encourage them to and benefit from social interaction
To promote independence and self care
To stimulate and develop fine and gross motor skills
To provide the introduction to numbers, phonics, simple concepts and themes
In this way, the children gain valuable life lessons and are prepared for their transition to Kindergarten,
Environment
With the guidance and loving care of Melina Junior's teachers, children develop their social, emotional and academic personae in a safe, nurturing environment where individuality and cultural diversity are respected.
Schedule
Melina's Kindergarten is open from Monday through Friday and offers a full day programme (09:00 – 15:00).
EXTENDED HOURS, 365 DAYS A YEAR!
Early morning supervision is available from 07:00 – 9:00, as well as after school supervision from 15:00 – 19:00.
Saturday babysitting is also available for our students (10:00 - 15:00).
Bus Transportation
Bus transportation is available and provides a door-to-door service for students of Melina's Kindergarten. Our school buses are all school-owned and the bus drivers and bus monitors are well trained and carefully selected, based on their experience, sense of responsibility, and their stance towards children. They transport children under the safest possible conditions.
The Transportation Department supervises and monitors the proper operation and safety of all school vehicles. Any mechanical problems are tended to immediately by qualified technical assistance staff and mechanics. All school buses go through the inspection procedure set by the ministry of transport.