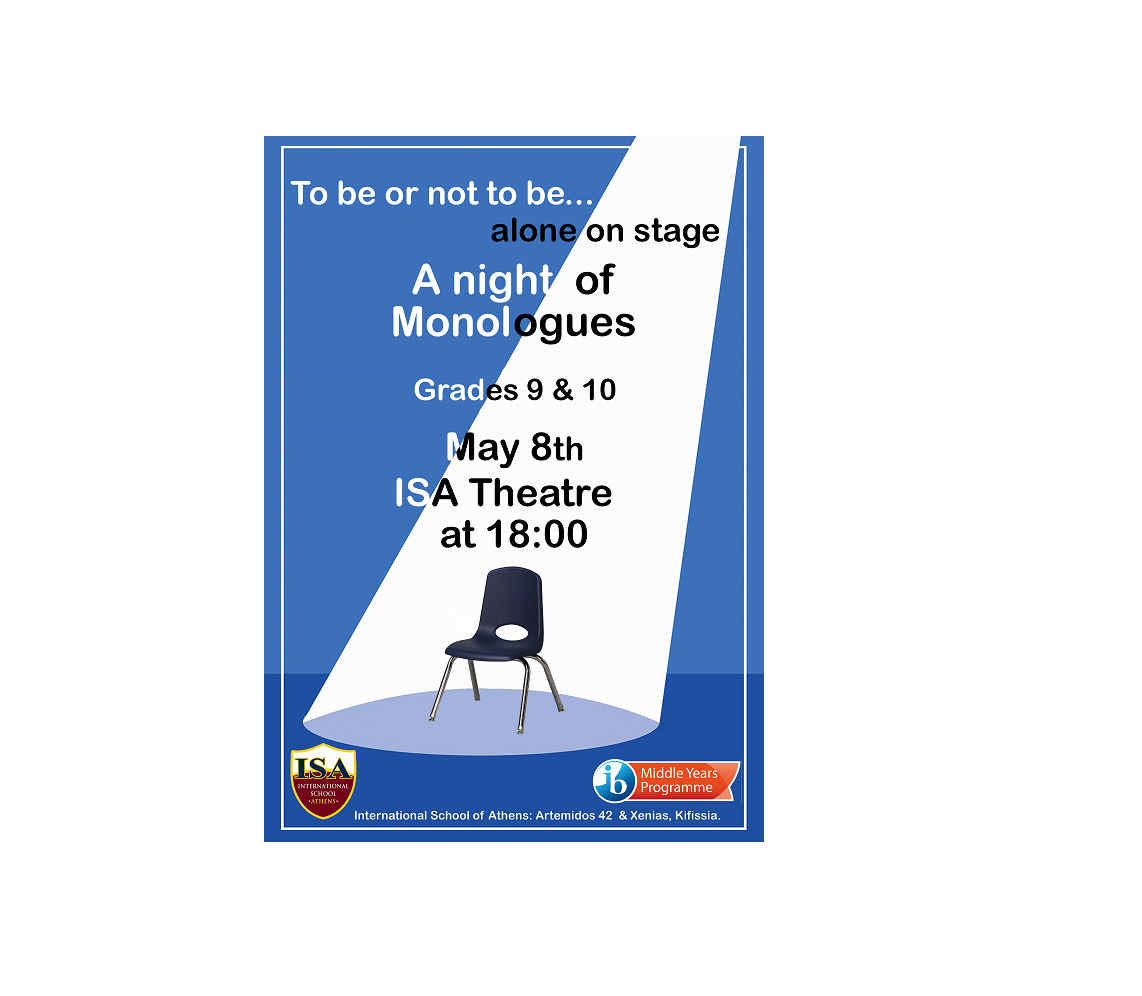 We look forward to seeing you at the Night of Monologues by our Grades 9 & 10.
On May 8th , at the ISA theatre at 18:00.

9th Grade
In this unit we try to hit two birds with one stone. The students deal with their fear of Shakespeare as well as any fear they might have of performing infront of an audience. Comprehension of the text you are working on is the secret to acting and where better to start but good old "Willie" Shakepseare? Trying to make Shakespeare seem and sound contemporary is a task worth undertaking and the 9th graders are rising up to the occasion.
10th Grade
This unit deals with the task of turning text to performance. Having written their own monologues the students turn a page and from creators they become actors under my direction. So they have to put their ideas to the side and deal with serving my vision of their work. Not an easy task, but one they undertook with great enthusiasm.