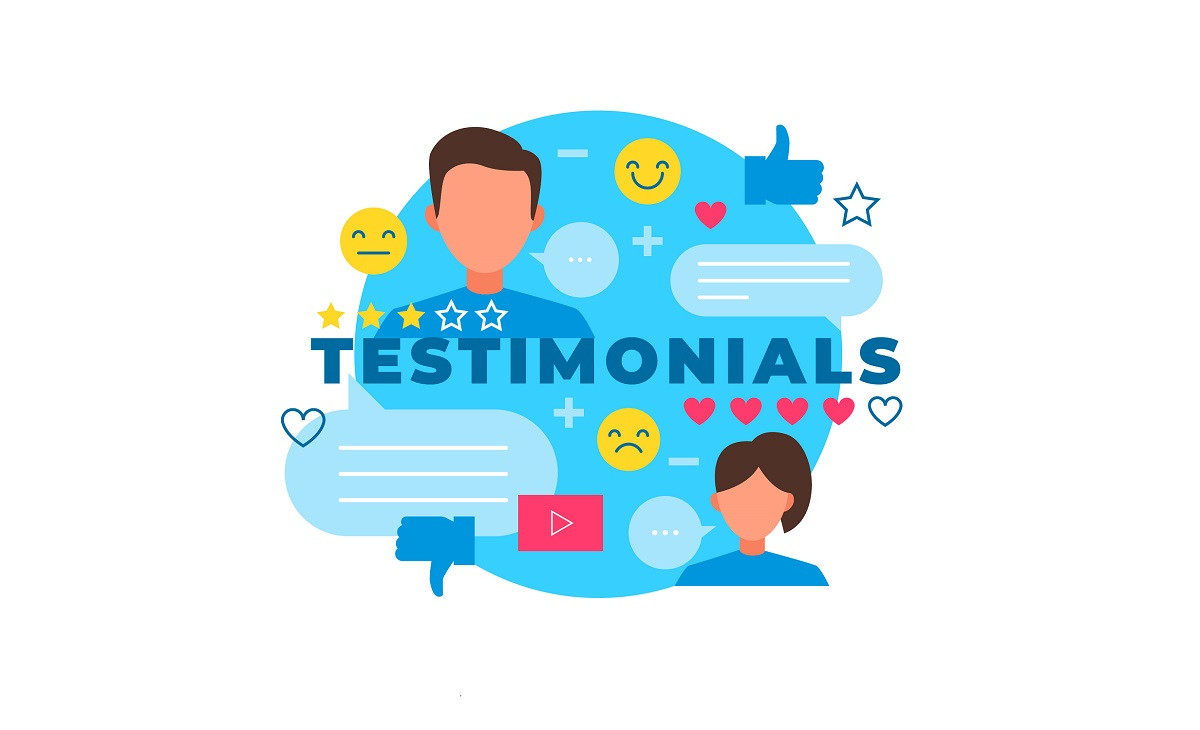 Alexandra Curry- ISA Class of 2021
I spent a majority of my childhood years in the International School of Athens where I got the privilege to study and obtain my IB diploma. Studying in an International environment was not only meaningful but beneficial. Being surrounded by individuals who are from all different cultures and getting the chance to be exposed to said cultures helped me in becoming more open minded to cultural norms and traditions. Additionally, since I am a multicultural individual (being Greek, American and Filipino) I felt accepted in ISA and felt that there was real interest in the countries I am from.
The IB diploma has by far been one of the best decisions I have made when it comes to my academic career. This program teaches you a lot not only educationally but practically. The IB courses I chose included high level Psychology, Theatre and English A and standard level Biology, Spanish AB and Math AI. The information I was taught in these courses have been surprisingly extremely important for my university studies. I am currently attending Deree – The American College of Greece where I major in Psychology. One of the biggest shocks I experienced was the fact that almost all, if not all, of my high level psychology material, along with material from almost all of my IB courses, was taught to me in my first year of university and is still being taught through my second year. This allowed me to be more advanced than a majority of my classmates. Additionally, IB truly helped me in understanding how to formulate and write my essays. In IB, I found that the way essays needed to be articulated was very specific, and should be unique. I found this slightly challenging, but because of the help of my excellent professors in ISA, specifically my professors Ms.Pateras (Psychology), Mr.Burk (Theatre) and Ms.Sykioti (English A) I was able to get the sense of how to write in a way which impresses my professors in university now. Although the IB program is quite challenging, with good organization, motivation and focus, along with the help you get from your professors, there is a good chance you will succeed in the IB program.
A lot of emphasis is put on critical thinking in the IB program, which in my opinion is the most important and beneficial part of this program. When you go into a university setting, there is a lot of emphasis on the fact that you need to use critical thinking in your writing. Professors want to see that you understand the concept, and are able to expand on it and analyze it critically. With the IB program, a student is taught to use their critical thinking in 6 different subject areas which allow them to become well rounded thinkers. Due to the critical thinking skills I obtained from this program in ISA, my skills were recognized and I was invited to join my school's honors program.
To conclude, ISA gave me some of the best years of my life socially and academically and I would advise anyone who is looking into becoming a part of its alumni to do so.
Christos Dimitriadis- ISA class of 2021
ISA was really a great choice for me when I decided to do the IB program. When I started the IB Diploma in September 2019, I can't say I was 100% sure of what I was getting myself into. Luckily, there were many opportunities to discuss the major requirements of the program (Extended Essay, TOK project, Internal Assessments) well in advance of their due date with my professors and coordinator Ms. Lea Pateras. I clearly remember myself freaking out when my Economics professor told us about the 3 IAs necessary to complete the course. Of course, the workload was immense, and in order to achieve a satisfactory grade on the diploma, I needed to eliminate bad study habits and replace them with healthier ones. The learning center was helpful in assisting me with time management skills, and the school's librarian Ms. Grammatikou and all my subject professors assisted with research skills. These skills have transferred over to the university I am now - Boston College. This was accomplished through the help of program staff that was always – and sometimes a little too much – on top of me. Since ISA is a relatively small school, the small class size benefitted me more than I could ever imagine. I always got timely feedback on my IAs, and I had time to talk about my IAs with professors after class through Teams on multiple occasions. Further, our university counselor, Ms. Petris was very helpful in providing feedback on all of my university admission essays for the US, probably 6 or 7 essays in total.
In my decision to study in the US, the melting pot, ISA helped in open-mindedness to diversity or international mindedness. The majority of Greece's population is white, Christian orthodox, and shares similar values and customs. With my best friends from the Middle East, Asia, and Africa, I was introduced to many different traditions that I would have otherwise been completely clueless about. I even managed to pick up a few words and phrases in Finnish, Arabic, Filipino, and Afrikaans. Had I been to a different "international" school comprised of mostly Greek students, I would probably not know anything about all of these other countries. My graduating class only had 6 Greek students.
ISA really cared for me and pushed me to become better, and I'll never forget it!
Alec Badenhorst- ISA class of 2021
Reflecting on my experience at ISA does not attain anything less than excellency. Prior to joining ISA, I had been enrolled in the American Common Core system and the Independent Examinations Board of South Africa, which is the equivalent to The United Kingdom's AS-Levels and similar to the A-Levels. The reason for the changes in academic systems was due to routinely travelling. I joined ISA at the beginning of grade 11. At a first glance, the International Baccalaureate system was a new territory that I had not tread before. The system in nature and practice was quickly and effectively clarified by the IBDP/CP Coordinator, Ms Pateras. I clearly understood what classes were involved and I enrolled into the IB.
At the beginning, the amount of subject matter seemed daunting. This challenge was met with the remarkable guidance of the teachers at ISA. That guidance transmogrified into self-initiative. I had gradually developed time-management skills, and at times, had experienced a little pressure. It was through that pressure where I have come to solidify organisational skills along with time management. The deadlines set, in correlation to the amount of work, realistically emulated university life, where I now know how to successfully complete complex tasks in a given time frame.
The topics covered in each class invoked critical thinking skills through simple difficulty conjoined with knowledge questions. The interrelationship between the Theory of Knowledge with the other subjects warranted further analysis. This was enhanced through the different and unique teaching methods that were masterfully executed. There was never a day that I found dull or disinterested with the classes. There was always something new to learn, or a subject to further master. Was I ever fatigued? Possibly maybe. Bored? Never. I have significantly improved on research skills, which led to establishing a credible foundation of information literacy.
ISA built a community on an international basis. I have made life-long friends, of which many shared experiences have evolved into treasured memories. This refined my subjectivity that led to a drastically defined character. Communication was an improvement not just on a personal level, it was rather shared. There was a sense of unity through diversity. I am grateful to have been a part of a community comprised of unique individuals that will shape the future.
The two years that I have spent at ISA helped formulate the person that I am today. The aforementioned approaches to learning, namely: thinking, communication, social, self-management, and research skills, germinates the IB learner profile. To be knowledgeable, an inquirer, principled, and reflective generates numerous opportunities. Learning all of these skills in conjunction to the subject matter, prepared me for tertiary education. I have a lasting continuity of information that I utilize and employ on a regular basis. Having the perspective of being in multiple academic systems leads me to believe that I got really lucky because I have learned objective material and have experienced great subjective moments where I have not learned anywhere else. The IB taught by the International School of Athens is unequivocally excellent! Thank you ISA!
Konstantinos Tzermias - ISA class of 2017

The more time has passed, the more I've come to realize and appreciate the impact the IB has had on my life. Knowing that it's going to best prepare me for university, I knew from the start that
I wouldn't regret my decision to become an IB student. However, the experience I ended up having was far more meaningful that
I anticipated to be, with my school playing a large role in that.
I came to the International School of Athens in 8th grade, right when the Middle Years Programme arrived at the school. Knowing the long list of benefits of studying at an international school,
I looked at ISA as the best possible place for my secondary education. My 5 years at ISA exposed me to a highly diverse community, thus contributing to an international mindedness. Being around people from all over the world, five days a week, allows you to gain commitment to an array of different values, acquiring a new appreciation for the diversity of cultures that exist in our world, and ultimately obtaining a global perspective. My experience at ISA was certainly not one that everybody gets to have, and I am highly appreciative of the school for that.
Being an academically challenging program is not anything of significance. What's actually meaningful are the values that make a program academically challenging. A lot of the values I mentioned for my school, such as acquiring a global mindset and preparing for the globalized world that we live in, also apply to the IB programme. Moreover, the IB is aware of how individuals can best become responsible for the communities they are part of, and therefore have developed a set of attributes that guide the programme from start to finish. Those attributes include inquiry, care, open-mindedness, and risk-taking. Fulfilling such attributes is not easy, unless a few certain skills have been developed. Through the IB, you obtain social, communication, self-management, research, and thinking skills, that all contribute towards building an entire learner profile that will eventually prove to be tremendously helpful as you progress into your academic and professional careers.
All universities throughout the world are well aware of the value of an IB Diploma. Apart from knowing that an IB student is highly capable academically, they also know that the particular skills they've learned and demonstrated are tremendously advantageous in university studies. In addition to the attributes that make up the IB learner profile and are certainly transferrable to the university setting, the IB teaches you many different intangibles that may seem basic, but nevertheless extremely important. For example, learning how to study is a skill that college students tend to struggle with. The IB drove me to learn substantial amounts of information, but in a way that I could fully comprehend and then explain it, rather than just memorizing things that I would forget two days after the exam. The fact that I remember so much of my exam material 3 years after graduation is not a coincidence. Such skills are invaluable in university, and I wouldn't have them to this degree without the IB programme.
To conclude, being an IB Diploma student at the International School of Athens was a tremendously rewarding experience, that provided me with skills and knowledge that I will be using throughout my academic and professional careers. If you're considering the programme, don't just look at it as a gateway to a desirable university, but as an additional permanent step of personal development.
Christos Antoniou - ISA class of 2016
Coming from a Greek school background, it was a huge change for me to be part of an international school at that time. At first it was terrifying, but looking back now, it's a choice I'd never regret. IB is a very demanding program that requires continuous individual effort, self-control, psychological strength and full commitment. It's not an easy journey!
The pressure from deadlines and the on-going workload, helps any individual to forge a strong character, ready to face the later challenges faced in university and life in general. The level of IB modules is quite challenging, however ISA has some really skillful teachers that not only make sure to pass on their knowledge, but offer a more personalized experience.
Due to the small number of students in comparison, to other school, teachers in ISA treat their students like family and care about each student as if their own child. AND THIS IS NOT AN OVERSTATEMENT. They don't solely care for grades, but make sure to passing knowledge to students, that will stay with them for the rest of their life. I will never forget that every Physics class with Mr. Antoniou was a chance for students to learn, discuss and challenge common ideas, scientific laws, and proofs instead of just sucking up theoretical information.
IB really helps you to see things from a different perspective, expose yourself to different cultures and prepare yourself for the multicultural and diverse environment of university. At the same time, important communication and social skills are gained, especially in an international language like English. IB makes your dreams come true, just because by completing this program, you can get in your dream university. IB in comparison to other programs ensures that once you enter university, you will be able to handle alone the pressure and finish your degree, as you already possess the research skills and knowledge required.
Personally, the IB period was a difficult time for me, like for every other student around the world, however with the support (educational and psychological) and catering from the teachers, it became less bearable. I'd like to thank all my teachers, one by one for bearing up with me and helping me become the person I am today. Currently, I am studying at ETH Zurich, building my way up, all thanks to IB and ISA.
Friendly advice: "Give it all during IB, so you can truly enjoy uni life"
Khaled Shehadeh - ISA class of 2015
I studied in the International School of Athens for the 2 IB years during the 2013-2015 period as part of the scholarship scheme. From the first week of my experience in the school, I was glad I had chosen it and had moved away from the Greek public-school system to a much more effective educational program.
The school itself offered me various opportunities and experiences that I would have otherwise missed out. Firstly, the experience of a truly international school and the appreciation of the diversity and different cultural backgrounds I was exposed to was very significant for me. During, the years I was studying there, ISA had students from at least 22 different nationalities, something which helped me prepare for my university studies abroad and gave me insight on how students from different nationalities, cultural backgrounds, religions and speaking different languages could integrate so well together. I never once felt marginalized or discriminated against for my dual nationality. Secondly, one of the main contributing factors to my very pleasant experience in the school was the staff. From teachers to administrative staff, everyone made me and my fellow classmates feel welcome and wanted in the school. I could feel that everyone wanted to help in any way they could and pushed me to reach my full potential and to always strive to be better. If I had any problems, I knew I could talk to any of my teachers or the school counsellors. Additionally, the school was very helpful and understanding during the university application and interview process, even though I was in the first batch of students to apply to medical schools and therefore those applications where a somewhat little-known subject. I was even allowed to take some time off school, where necessary to prepare and sit for external exams and visit universities for interviews, which helped in relieving a lot of stress as I didn't have to worry about absences and missing out on teaching, which was then covered. All this resulted in my being accepted in the Imperial College School of Medicine.
The IB proved to be much more suitable for my needs and expectations from an effective education program. Having come from the Greek education system, where the entirety of the grades for Greek university applications come from a single exam per subject at the end of the 12th grade, I found the IB extremely more reflective of what university education is like and therefore a great preparation for it. Additionally, even though the workload was very heavy and at times daunting, it was still manageable with discipline and time management and was less stressful, in my opinion, as a significant part of our final grades was determined by coursework that was done over the 2 years with appropriate feedback. I developed vital scientific research skills, both through the laboratory aspects of the science subjects and the Extended Essay, as well as improving my communication and collaboration skills, learning how to manage my time, my responsibilities and my goals more effectively, as well as learning how to think critically and appraise information. All of these skills have proven extremely useful in my university education
As a result of all the aforementioned, my time in the International School of Athens will always stay in my mind as a very resourceful and pleasant time of my life and I would definitely and wholeheartedly recommend the school to anyone who is looking for a truly international experience and a brighter future for themselves.
A.G. - ISA class of 2018
Somebody once asked me to describe my experience of attending the International School of Athens, and completing the IB Diploma with only one word…Frankly, the only word that came to mind was life-changing!
The first thing that amazed me, during the first few weeks of 11th grade, was the diversity encountered, not only in the school as a whole, but also within my year. Having classmates from all around the world was something unprecedented for me, that also made my adjustment process quite daunting, since I didn't know how to approach them. However, my stress was undue, as it was those cultural differences, along with our thirst to experience new things that brought us together and made us friends for life. I can now confidently say that the school helped me develop cultural awareness, through a constant open dialogue and exchange of (sometimes differing) ideas with people from various ethnicities (ATL – communication skills). This surely enabled me to appreciate diversity, be more open-minded and easily adapt in the multinational environment that I later came across at university.
The IB program is undoubtedly one of the most academically demanding programs, and succeeds at challenging even the most studious individuals. Moreover, for me, the decision to take Chemistry and Biology at the higher level further complicated the situation…The program aims to create knowledgeable graduates, and achieves it through an extensive syllabus, with varying levels of difficulty across all disciplines. I personally believe that the sciences are the most arduous subjects, and require extensive attention to detail, as well as perseverance. Nevertheless, in order to meet the requirements, excellent study skills are required, coupled with high work ethic, and of course, willingness to learn. Luckily, even though some pre-existing skills are required, one can develop all the aforementioned characteristics through the various official (e.g. internal assessments, extended essay, Group 4 project etc.) and unofficial assignments the school provides us with.
The internal assessments encouraged me to be principled thinker, by stimulating at times my creative sides (mostly in the Languages), as well as the more inquisitive and analytical elements of my personality (in the sciences). In this way, I managed to develop several ATL skills, especially in the thinking and self-management fields; organisation and time management were crucial to meet deadlines and maintain a balanced academic/social life. These skills are transferable to the university life, as most of my assignments as a first-year university students are very similar, if not easier, than what I've already encountered as an IB student. The extended essay was undeniably the most onerous task I had to face, as it took me nearly three months to complete and was extremely lengthy. However, I am convinced that is was the most beneficial of them all, as it allowed for the development of my research and critical thinking skills. These skills are of the outmost importance at university and I feel exceedingly lucky to have acquired them, seeing that most of my classmates still struggle with them in the 2nd semester. The group 4 project facilitated the growth of my collaborative and team-working skills, and enabled me to explore my leadership abilities.
Certainly, being an enquirer or a good communicator are commendable attributes, but I believe that they don't matter as much if the person possessing them is not a caring and reflective individual. These characteristics of the IB learner profile can be attained through the various CAS activities. Personally, I had never done volunteering before the IB, and was amazed from how rewarding it can be. Experiences such as our visit to the KEPEP hospital for children and disabled people, helping out in the Athens Marathon, as well as mentoring third graders helped me cultivate my emotional intelligence, display compassion and respect, as well as consider issues of global importance! And these are only a few of the opportunities the school offered to us students…
The majority of my teachers and advisors were ready to help whenever I was facing a particular issue, and did their best to ensure I was alleviated from any unnecessary stress. Mister Papatheocharis, my biology teacher, was of particular help during the program, since we had many fruitful career-related conversations, and gave me a lot of guidance/feedback for my Internal assessment. Furthermore, Dr. Tsibiridi, my math teachers, played a catalytic role in me getting in touch with the philosophy of the course, while Miss Karaoulani and Miss Dionysopoulou always encouraged me with their positive words. Finally, Miss Pateras and Miss Protopapa were always more than willing to discuss any concern of mine, either academically related or not, and supported me throughout these strenuous two years.
To anyone interested in pursuing the IB Diploma, I would honestly say think twice before deciding! As already mentioned, the challenges are quite a few, and it is remarkably easy to fall behind. Therefore, in my opinion, this program is only for driven, motivated and highly organised individuals, who are willing to devote a good amount of two years in preparing for assessments and studying. Moreover, I would advise any interested parties to not be afraid to express any issues they experience, because the staff is well-trained and zealous in providing the best student experience. To make a long story short, if you're interested in pursuing the IB program, the ISA is the place to go…!
Denis Velic - ISA class of 2017

My time at ISA undoubtedly made me the person I am today. Having gone to the school for 13 years, since the age of 5, became a crucial part of my formation; it made me the ambitious,
open-minded, and passionate individual I am today. Throughout my years at ISA, I had the wonderful opportunity to meet and make friends from all over the world - friendships that will last for a lifetime. The school taught me not only to accept & appreciate cultural diversity – but to embrace it, and actively seek it wherever
I go. I couldn't be more thankful for the fact that ISA was my second home for 13 years.
For my last 2 years at ISA, I made the decision to enrol into the IB Diploma Programme. Following my brother's footsteps, I believed that enrolling in the IB was the perfect choice for my future – and
I was not wrong. Going into the IB, I was unsure where I wanted to go to University – so making the decision to do the IB was beneficial as I knew it would cover me, no matter where I decided to go. The diploma, first and foremost, opened countless doors for me. I knew that with a positive performance, the IB would allow me to further pursue my personal and professional goals. As such, it enhanced my ability to engage not only with academic content better, but with society, in what is a constantly changing global environment. It made me more organized, disciplined, and quite frankly gave me a feeling of enjoyment & fulfilment that I had not experienced before. I was constantly motivated to perform well – and the fulfilment I felt when this happened was unlike anything else I had felt at school.
The subjects that I undertook provided me with the perfect mix – they allowed me to gain deeper knowledge in the subject I wanted to pursue as a career, and they gave me the ability to become a better critical thinker, learn more about society, and improved my time management, research, and interpersonal skills. All of which are skills I transferred directly to University.
This is the point where I truly realized the advantages of taking the IB - University. Through the IB, I gained admission to a UK university which is ranked in the top 10 for the subject I study. At University, I subconsciously used all the skills I learned from the IB. I found myself bringing the habits I created during the IB into University – and this allowed me to perform better than perhaps if
I hadn't taken the IB. These habits allowed me to remain disciplined and dedicated to my studies, which aided me in performing very well in my first 2 years at University. Doing well in my first 2 years at University then gave me the chance to undertake a 12-month internship in one of the world's biggest companies. I strongly believe that this is a result of myself doing well in the IB; which proves how many amazing opportunities it has given me, early in my career. Making the transition to the workplace allowed me to also observe how the IB formed my social & communication skills, which are critical for success in the 'real world'. This has left me eager to see how the IB continues to impact my life and career in positive ways.}
I have many people to thank for my success in the IB Program. The people who were the pillars for my success for me are the teachers of the subjects I took during the IB – my Math (Mr. Konstantinou), Spanish (Ms. Del Hoyo), Biology (Mr. Papatheocharis), Psychology (Ms. Pateras), English (Mr. Papatassos), and Business
(Mrs. Kyriazi) teachers. Each one encouraged and motivated me to perform at the highest standard – and they truly all cared and supported me at all times. I couldn't be more thankful for the great staff at ISA.
I strongly recommend undertaking the IB Diploma Programme at ISA. If you enrol, it is very likely that those two years will become two of your most enjoyable, fulfilling, and exciting years as a young adult. With the right attitude, motivation, and willingness to place your full trust in your teachers, there is no doubt you will be successful and gain the results you're aiming for.
Aggelos Papanikolaou - ISA class of 2015
The last two years of high school I made the bold decision of transferring from the fairly conventional route of a state-system education to the International Baccalaureate Diploma. Leaving a system I had grown into for 16 years to join a curriculum taught entirely in a language other than my native felt daunting. Looking back to this decision I made almost seven years ago, it is hard to summarize how much this choice helped me grow, and hence I would strongly recommend students to follow the IB.
One of the most profound changes the IB had on my character is the cultivation of an international mindset. Without the need to move countries or travel the world, studying a global educational system was the first and strongest opportunity to get exposed to stimuli which would broaden my horizons. Being part of a system that in every possible way fosters multicultural diversity is a realization that as an individual my opportunities should not be confined by where I grew up. Although I only spent 2 years in the IB at an international school, I learned that the paths I can follow and the people I can meet are not restricted.
Some of the skills I developed while studying the IB would become even more apparent during my time at university. The analytical and critical skills every IB subject requires and facilitates to develop gave me a head start in the more academically demanding university setting. Dissertations at university felt much smoother to complete thanks to the gentler learning curve of IB Internal Assessments and more supportive environment of high school. I was introduced to independent research for the first time when I had to write essays for the IB, which grew my enthusiasm for subjects I enjoyed and prepared me to thrive at university.
My experience of the IB Diploma and memories of my senior high school years are filled with nostalgia for the school I attended, the International School of Athens. Transferring into a school which primarily runs small-group teaching, I felt each student gained more attention from the faculty and teachers, who were always approachable and helpful. Indeed, this made daily school life feel like a 'family', where I shared some of the most nostalgic memories with the close friends I made. Receiving a scholarship from this school was both a generous support and a prestigious recognition of my effort. ISA also truly lives up to its International name, ensuring students from every corner of the world feel at home, and creating international community for the students.
I cannot recall my time back at ISA without at least mentioning some of the people that go above and beyond to ensure the best experience for us students, and helped me succeed in the IB. Ms Pateras was my psychology teacher who always had a systematic approach for teaching which was very effective to prepare for exams, and as students we all felt confident we would succeed. The IB director during my time at ISA, Ms Protopappa, showed in every possible way that she cared for students' welfare and we all knew she would be there to support us whenever we needed. Ms Sykioti made English class a time for students to look forward to, when we would discuss the most interesting articles and material she had prepared. Surprisingly, math was not a subject that would stress students anymore, because Dr. Tsibiridi would never hesitate to explain challenging concepts until everyone felt positive. Ms Kefallinou never failed to make Greek literature interesting for everyone. Dr. Choudaverdis had a breadth of knowledge that further nurtured my curiosity for the sciences. Mr. Papatheocharis used some of the most effective teaching methods to explain concepts in biology and would encourage independent thinking to facilitate the scientific method.
In summary, the IB Diploma was an educational system in the most holistic sense that developed my character as global citizen and helped my journey from a high school student to university and being an adult. ISA was more than a school, and a place I am happy to think back with nostalgic memories, thanks to the positive and supportive environment that teachers and faculty created. I cannot recommend strongly enough the IB Diploma and ISA for true education.
A. R. - ISA class of 2018
All my primary, middle and high-school years were spent at the International School of Athens. The 13 valuable years at ISA provided me a secure foundation to pursue my academic aspirations. Specifically, the International Baccalaureate Diploma programme was paramount in this process. The high standards set by the IB programme, facilitated by the excellent ISA faculty, pushed me to excel and produce quality work. To this day I still refer to the skills that I learned at ISA in my current University environment. Most importantly, this would have not been possible if it were not for the personal and involved support of all my teachers throughout the programme. My teachers were especially committed to ensuring that I gain a thorough understanding of the topics being taught. In doing so, they were never shy to provide extra help, time, guidance, motivation and positive feedback when needed. Overall, needless to say I am thankful for the education and experiences ISA has given me.
V.P. - ISA class of 2016
"I am not an Athenian or a Greek, but a citizen of the world.", a quote attributed to Socrates in Plutarch's 'On exile' that reflects the spirit of Classical Greece and beyond. A spirit characterized by an ardent curiosity to engage with different cultures. A spirit that embraces the values of multiculturalism, mutual acceptance and cooperation, and democratic co-existence. When I heard the news that I had received a full scholarship for the IB program, I may not have known exactly what was waiting for me but I was certain that
I was thrilled to embark on this journey. Having studied at an international school, me and my schoolmates were imbued with the notion of being a 'citizen of the world' right from the start, at the very first day of school. In fact, this notion became a reality for us considering that we were a very diverse group of students from all over the world. The IB was the reason for bringing so many cultures under the same roof and promoting further understanding and cooperation between us.
Had someone asked me a year before that what a manga or anime is, I would be utterly ignorant. Because of my multicultural sinnichi friends – people who love and appreciate the Japanese culture- not only did I learn what the former are but I also learned some Japanese phrases and basic greetings too. To this day, my love for Japan and Japanese culture and cuisine has not faded in the least and it will always hold a dear spot in my heart. Our brilliant librarian held live Chinese classes with a Chinese tutor in Beijing through a virtual platform. Apart from waving at beautiful Beijing once a week, we even learned some tai chi exercises. I even had the opportunity to brush up on my German through casual conversation with some German teachers and German-speaking students.
IB taught us from the very start how we needed to be independent and organize our time from the very start. The independent assessments, for me these were in science, were ideal opportunities to get a grasp of how it feels to be a true researcher and make a positive difference to the world. For a person who prefers to do my own time management this was a fantastic opportunity that also provided flexibility as to how I allocate my studies and extracurricular activities, which conventional state curricula do not. The CAS portfolio -for the extra-curriculum activities- provided the basis for shaping well-rounded global citizens by allowing us to pursue the more creative and artistic sides of us, something that is necessary for a person to have a critical, multifaceted understanding of the world. The extended essay was perhaps the greatest yet most rewarding challenge. It allowed us to pursue our greatest passion and learn how to conduct proper evaluative research with a critical understanding of the topic.
Simply being called upon to replicate knowledge you have memorized robotically on a piece of paper under a given time limit is not the goal of the IB. For the exams as is true in life one has to think critically and independently and provide argumentation with their logical reasoning. This promotes and embraces an individual's differences and uniqueness as students are allowed to express these in a constructive, balanced and justified manner. For a person of science, this has resonated deeply with me to this very day, and it is applicable in all aspects of life really. The numerous projects, ranging from sciences to the arts, gave us opportunities to get to know each other, exchange opinions in a constructive and collaborative way and keep an open mind for the others' point of view.
I still remember my group's collaborative project in the sciences about an optical illusion: the stroboscopic effect caused by low frequency vibrations resulting in periodically repeating spatial patterns within the water flow of a rubber hose. I welcomed this as an example of the crux of art and science. My independent science experiments also taught me how to troubleshoot swiftly and efficiently as adapting to the changing conditions is a requirement to evolve both in science and in life.
Nonetheless, I see philosophy and the arts with utmost regard in life. As such, Theory of Knowledge was one of my dearest parts of the IB curriculum, looking forward to each session as a relaxing resort in my timetable for my psyche. We really delved into the queries of human thought throughout mankind's existence in the form of passionate conversations and debates almost every week. Being able to argue for a given position you personally do not espouse or listening to the other end of an argument are both necessary virtues as you need to maintain an open-mind and act with objectivity and integrity. As global citizens these are also vital attributes to bridge the gap between fundamentally differing opinions and policies to build a better world with peaceful coexistence.
Deciding to stray from the conventional path and follow my gut feeling to do the IB diploma was the greatest decision I have ever made and if I had to choose all over again, I would make the very same decision. Studying at ISA has most certainly shaped me as a person for life and I will be forever grateful to every single teacher and staff who devoted their time to us and saw teaching not as a job but as a duty they carried out with love and meraki. For everything they offered to us, to me, I will be forever in their debt. For all the fundraising we did through bake sales, setting up shows and donating to charity. For their support throughout all challenges. For always being there. For teaching us how to be decent, independent human beings, how to be citizens of the world. For giving me an incredible opportunity not only for my future but also for my personal development. For all the human connections I made. For the strangers I met on my first day of school that are now and will always be my best friends. These couple years will always hold some of my fondest memories. Thank you for everything!